Established in 1958, we are the largest pencil manufacturer in India. Besides being a household name in India, our brands Nataraj & Apsara are exported to over 50 countries.
Our state-of-the-art manufacturing units with latest machinery set up daily produce
8 million pencils, 1.5 million sharpeners, 2.5 million erasers, 0.2 million scales, 1 million pens.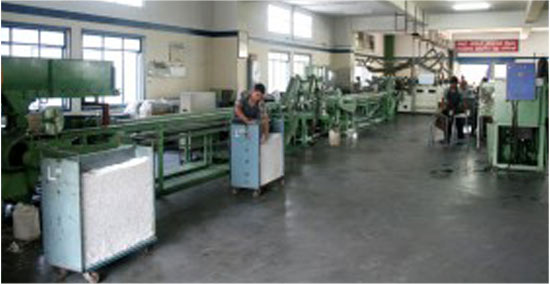 MANUFACTURING
Reliability being the hallmark of our products, we manufacture them using the most stringent quality controls backed by years of research and development. Our 10 factories spread across 5 different locations in India and employ the latest in technology and use the best raw material to provide unmatched quality to our products.
Every little component like pencil lacquer, sharpeners blade, screws, pen's tips are made in-house to ensure impeccable quality standards.
SUSTAINABLE BUSINESS
We do not use any forest wood for manufacturing pencils. Our concern for the environment has led us to develop own plantations. Moreover, we procure wood from the farmers who either grow trees on their farm, land or in the courtyard of their residential premises. This practice ensures uninterrupted supply of wood of consistent quality. It also helps protect bio-diversity and maintain ecological balance.
Constant efforts are made by the company to improve processes and maximize utilization of inputs to prevent degradation of the environment.
All ingredients used by the company are non-toxic in nature. Research and Development efforts are also being made to switch over to eco-friendly water based lacquers and PVC-free formulations.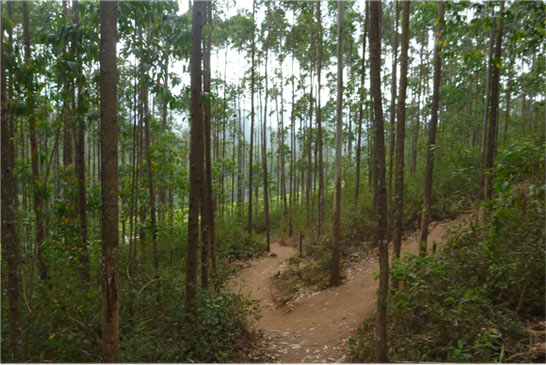 GLOBAL SALES
Our commitment to quality, research and development have carried our products beyond the Indian shores. At present, we export to over 50 countries.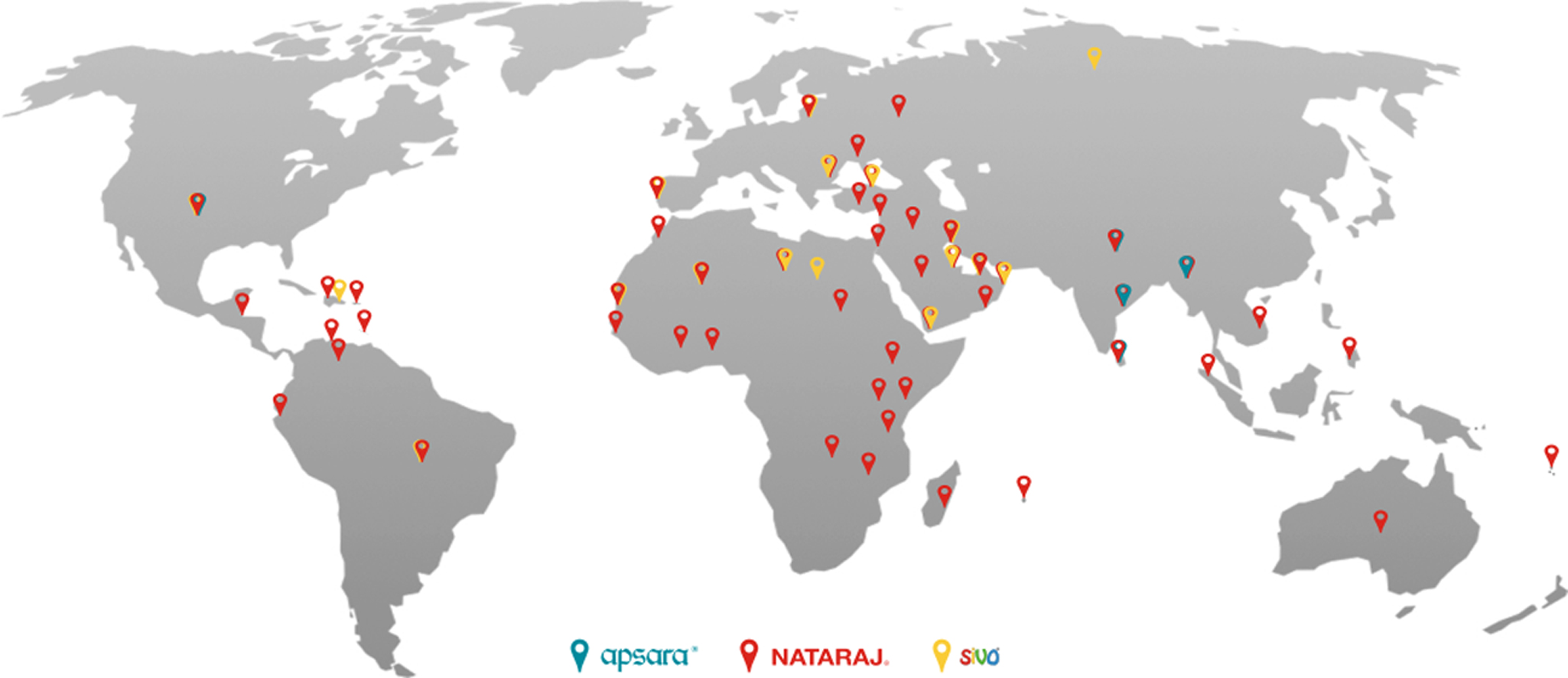 CSR
ACTIVITIES
CORPORATE SOCIAL RESPONSIBILITY
Hindustan Pencils believes in a greater responsibility towards society and in the betterment of the quality of life. We have established institutions to provide education and professional training in India:
Hindustan college of Arts & Commerce Triveniben Jamnadas Girls High School Nataraj Education Trust
Our company is also associated with a few other noteworthy institutions:
Nataraj Research Centre & Training College Bhavnagar, Gujarat: The institute provides quality teacher training in the areas of rehabilitation, paramedical and special education on cerebral palsy, mental retardation, hearing impairment and other impairments.
Nataraj Special School for Children with Cerebral Palsy Bhavnagar, Gujarat: The institute has been providing treatment and education to about 200 children.
KLJ Institute of Deaf and Dumb: The institute provides support to the differently abled children having hearing impairment with the help of technology, provides education and vocational training to help integrate them in the mainstream society.
To know more about the CSR policy, click here